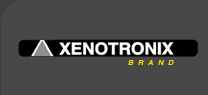 WHAT'S NEW

1/09/08
Technical diffculties
*NOTICE
We are currently experiencing difficulties with our phone service. Please use the following numbers to contact us.
Phone: 407-331-4793
Fax: 419-666-6534


For Sales, Support and Service
Phone: 407-331-4793
Fax: 407-331-4708
Email Us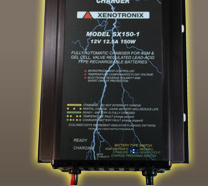 Perfect for Powersport Applications
For use on both Odyssey and other sealed lead acid batteries. Approved and recommended by EnerSys, the SX100-1 and SX150-1 are high quality microprocessor controlled battery chargers designed with efficient and reliable switching technology for recharging Sealed Lead Acid (SLA) batteries. Runs clean & silent without moving parts-no noisy and unreliable fan required.




Since the inception of Xenotronix, we've operated under a simple premise: build innovative high quality battery chargers and back them with outstanding service. It's a simple philosophy that has enabled us to become a leader in our field. Xenotronix standard products include a complete line of high quality off-the-shelf chargers for Sealed Lead-Acid, Nickel Cadmium and Nickel Metal Hydride batteries. In addition to our standard line, we take great pride in our state-of-the-art Engineering Department and Lab. By utilizing the latest equipment and software our engineers can guide you through the process of selecting the innovative solution to meet your every need.
Read More...

FEATURED PRODUCTS


MHTX7 NiMH Battery Charger
Designed to charge up to twelve NiMH battery cells ranging from 500 mAh to 5000 mAh (5Ah).