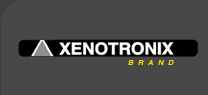 FEATURED PRODUCTS


MHTX7 NiMH Battery Charger
Designed to charge up to twelve NiMH battery cells ranging from 500 mAh to 5000 mAh (5Ah).



For Sales, Support and Service
Phone: 407-331-4793
Fax: 407-331-4708
Email Us


BATTERY SOLUTIONS THAT DELIVER
Xenotronix standard products include a complete line of high quality off-the-shelf chargers for Sealed Lead-Acid, Nickel Cadmium and Nickel Metal Hydride batteries.
"Quality products, quality engineering!" - Bob Smith, Battery Co.
Click on the links or map below to see distributors by region.

United States

Canada